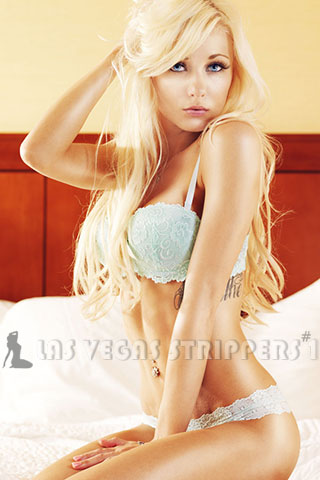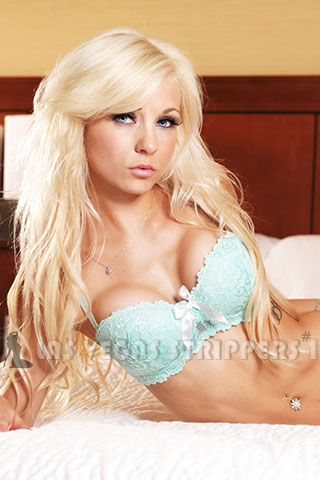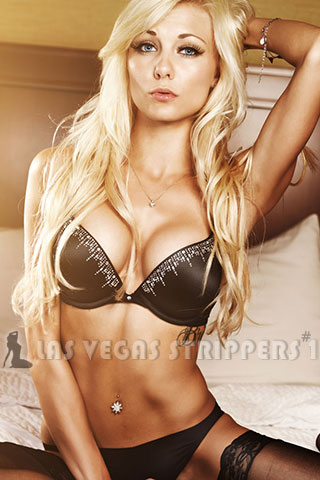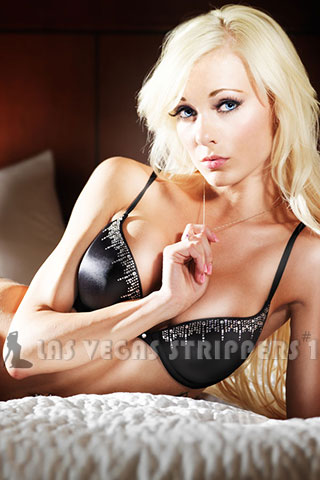 When you think of a girl who just oozes seductiveness, you probably have a tight and tan girl with blonde hair in your mind. You can see her going jogging during the day in her tight yoga pants that are cut off right below the knee. The sports bra hiding away what you really, really want to see (or if only that front zipper would just decide to slide down completely...wouldn't that be amazing). Ashley is the blonde, tan and tight girl who is the perfect Las Vegas specimen. There are plenty of beautiful girls out there in Sin City, but few can combine it all the way Ashley does.
Ashley not only has that million dollar body but that million dollar look. There's just something about the way she looks into your eyes that will look into your soul. You'll become lost in her eyes and simply forget all of your troubles. Those light blue eyes are things of beauty and just add to the natural charm of what Ashley is able to do.
Ashley is the kind of girl who has fun doing anything and looks good doing it. If you want to just go for a walk around town and enjoy the sights and sounds, Ashley will be there by your side. Her long, slender arms will intertwine with yours while her silky smooth legs will shimmer in the night as each leg steps forward, her seductive dress washing down her legs. The way her dress naturally rolls like waves around her legs as she walks is a thing of beauty, while you wish you could be the fabric her dress is made out of. The way it slides tightly around her body and caresses her every movement. But there are thankfully other ways you can caresses her body.
While Ashley looks incredible in just about anything, she is completely stunning with that clothing off. This is the best way to really take in her true beauty. There are plenty of girls who look great in form fitting dresses, but not as many look this incredible without anything on. Thanks to her work put in at the gym and jogging around in your mind, her body is tight. It is one of those bodies you just want to reach out and rub your hands down. It is tight, yet smooth. Tan yet sensual. She is that item at the store you just need to touch. To see what it is like and to make sure she is real.
Ashley is plenty real and she wants to prove it to you. All you need to do is pick up your phone and give her a call. She's right here, waiting for you.